Posted on: August 20, 2013
State Senator Lou Gentile of Ohio's 30th District will visit Martins Ferry on Monday August 26th at 5:30pm. ?The town hall style meeting will take place at the Martins Ferry Public Library Auditorium located at 20 South 5th Street.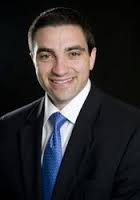 Senator Gentile will provide updates on legislation at the state level as well as hear concerns from local citizens. ?Don't miss this opportunity to make your voice heard.