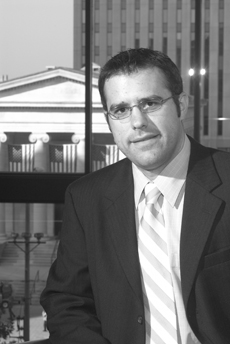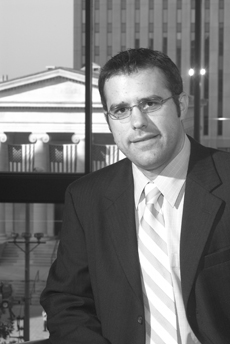 City Law Director Paul Stecker is a native of Martins Ferry who earned his law degree in 2006 graduating cum laude from The Ohio State University Moritz College of Law. ?His law firm O'Diam and Stecker is located at 3 North Fourth Street in the heart of the city's business district.
He is a member of WealthCounsel, The Belmont County Bar Association, The Ohio State Bar Association, and The Ohio Forum.
In addition to serving the citizens of Martins Ferry as Law Director, Paul is a Board Member and Treasurer of the Belmont College Foundation as well as a Martins Ferry Lions Club member.
Paul resides in Martins Ferry with his wife Sheryl and their two sons.
Paul may be reached during normal business hours at (740) 738-0750.