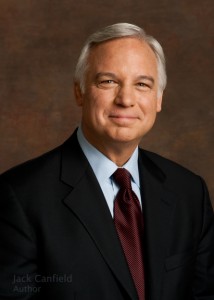 Jack Canfield
Mr. Canfield is best known as the originator of the bestselling?Chicken Soup for Soul book series. ?This book series has sold over 123 million books and Time Magazine called it "the publishing phenomenon of the decade."
A Harvard graduate, Mr. Canfield has been called "America's #1 Success Coach". ?He holds the Guinness World Record for having seven books on the New York Times Bestseller List at the same time. ?Additionally, Mr. Canfield is the only author to win the American Book Sellers Book of the Year as well as the Southern California Book Publicist Award in the same year.
*****
C.B. Messerly MD
Dr. Messerly began his practice of medicine in Martins Ferry in 1904 after graduating from the College of Physicians and Surgeons two years earlier. ?Specializing is pediatrics/surgery, Dr. Messerly quickly became one of the most prominent physicians in the area. As assistant manager under Dr. Richard H. Wilson, he helped to establish Martins Ferry Hospital in 1906.
Dr. Messerly also established and served as Chairman of the Martins Ferry Chapter of the American Red Cross. ?He served as a captain in the Medical Corp during WWI. ?He was a Freemason and a deacon at the First Baptist Church for many years.
Dr. Messerly's service to his community included 18 years as Athletic Physician for Martins Ferry High School, 25 years as a member of the Martins Ferry Board of Education and 23 years as a board member of The Citizens Bank.
*****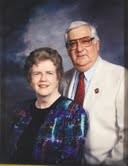 Calvin & Betty Pokas
Mr. and Mrs. Pokas have combined for over 80 years of journalistic excellence with The Times Leader in Martins Ferry. Mr. Pokas' career included 29 years as Times Leader Sports Editor. ?He is credited with championing women's sports during a time when female athletics were greatly ignored by local media.
Mr. Pokas received the United Press International Community Service Award and was named Ohio Prep Sports Writers Association Sports Writer of the Year in 1976. ?He served as Chairman of the Belmont County Multiple Sclerosis Association as well as a member of the Salvation Army Advisory Board.
Mr. Pokas is a member of the Ohio Prep Sports Writers Hall of Fame and received the first Sportsmanship Ethics and Integrity Award for the eastern district of the Ohio High School Athletic Association.
Mrs. Pokas' journalistic career spans four decades and continues today. ?A magna cum laude graduate of Kent State University, Mrs. Pokas serves as Area Editor for The Times Leader. She reports on the often overlooked pleasures of living in the Ohio Valley and in particular Martins Ferry. ?Her columns cover subjects dear to Ferrians' hearts and promote the city's best qualities. ?Mrs. Pokas' service to the people of Martins Ferry includes assisting in the establishment of the annual Betty Zane Days Festival which celebrates our city's history and heritage. Mrs. Pokas also served under Mayor Laslo during the Model Cities Programs which helped make Martins Ferry one of the most prominent cities in eastern Ohio. ?
Mrs. Pokas has edited two pictorial books related to local history and is also an inductee in the Barnesville Area Education Foundation Hall of Fame.
*****
R.A. Raimonde MD
Born in Yorkville, Ohio in 1923, Romeo Raimonde began his general practice in Martins Ferry in 1952 and served the needs of area residents for over 45 years. ?During those four decades, Dr. Raimonde delivered over 5000 babies. ? A graduate of The Ohio State University College of Medicine, Dr. Raimonde has been a fixture in the community thanks in part to his service to the Martins Ferry Board of Education. ?Raimonde was the high school football team physician under coach Fred Thomas. ?He also performed free yearly physical examinations of Martins Ferry student athletes for many years.
Raimonde has served as President of both the Martins Ferry Hospital Staff as well as the Belmont County Medical Society. ?He spent 26 years as Wheeling Pittsburgh Steel Corporations Martins Ferry Plant physician. ?He was a charter member of the Ohio Academy of General Practice as well as a 50 year member of the Ohio State Medical Association. ?
*****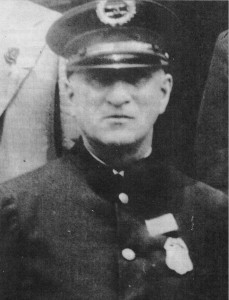 Peter A. Reddy
Born in Bellaire, Ohio in 1872, Patrolman Reddy was a resident of Martins Ferry for over 50 years. ?In addition to his 22 years of service on the Martins Ferry Police Department, Reddy was involved in many community affairs. ?He was a charter member of the Martins Ferry Fire Department as well as a member of the celebrated Independent Hose Racing Team which won a world championship in 1895. ?
Reddy was a member of the Knights of Columbus, Elks Lodge, Aerie of Eagles, as well as an accomplished musician and member of the Wheeling Musicians Union. ?As a member of St. Mary's Catholic Church, Reddy served the parish as Choir Director. ?
Peter Reddy's greatest service to the community he loved occurred on December 20, 1928. ?Patrolman Reddy and his partner responded to a report of domestic violence. ?When they confronted the suspect and informed him of his arrest, the suspect opened fire on them mortally wounding Reddy. ?He died later that evening at Martins Ferry Hospital. ? ??
*****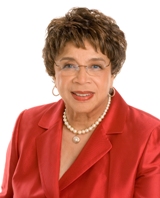 May L. Wykle PhD, RN
Dr. Wykle was the first African American student to attend the Ruth Brant School of Nursing at Martins Ferry Hospital. ?At that time she was that all-white hospital's first African American nurse and one of the first anywhere in the country.
Called "their pioneer" by Martins Ferry Hospital staff, Wykle started her career as a staff nurse at the Cleveland Psychiatric Institute. ?During this time, she continued her education and received a BSN from Case Western Reserve and eventually became Director of Nursing Education at the Institute. ? ?
While pursuing her graduate degree at Case Western, Wykle was offered a faculty position by the dean of nursing. ?She became only the second African American faculty member on staff at that time. After achieving her PhD, Dr. Wykle went on to Chair the Psychiatric Nursing Department, and serving as Director of Nursing at the Hanna Pavilion at the University Hospitals of Cleveland.
As Dean of the Frances Payne Bolton School of Nursing at Case Western Reserve University, Wykle has opened doors for minority nursing students, and her influence reaches internationally. ?She has established education programs in Europe, Africa, and Asia including a Masters of Nursing program at the University of Zimbabwe. ?She was also named the first Pope Eminent Scholar at the Rosalynn Carter Institute for Human Development.