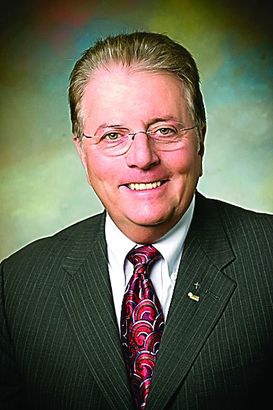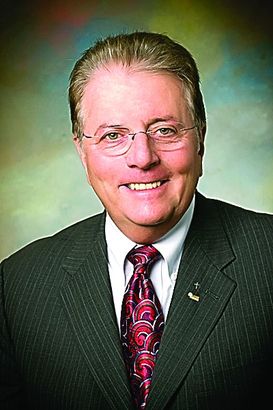 ?James W. Everson
Born in Martins Ferry in 1939, Mr. Everson graduated from Martins Ferry High School in 1957. ?He graduated from The Ohio State University in 1961 with a Bachelor of Science Degree in commercial banking. ?Mr. Everson began his banking career as a teller at The Citizens Bank in 1959, eventually becoming the bank's President and Chief Executive Officer in 1973.
During his tenure, bank assets increased from $17 million to more than $445 million. ?The footprint of the bank increased as well with the addition of 20 branch offices to service communities throughout eastern Ohio.
Mr. Everson retired as bank president in 2004.
*****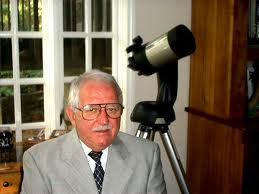 Anthony "Tony" Spear
Born in Martins Ferry in 1936, Mr. Spear attended St. Mary Grade School before continuing to St. John Central High School and graduating in 1954. ?After high school, Mr. Spear enlisted in the United States Air Force for four years before attending Carnegie Tech (now Carnegie Mellon University). ?He received his Bachelor of Science Degree in Electrical Engineering and began work at NASA's Jet Propulsion Laboratory.
Continuing his education on a part time basis while working for NASA, Mr. Spear earned a Masters Degree in Electrical Engineering from USC as well as a Masters Degree in Engineering from UCLA.
In 1969, Mr. Spear designed NASA's Viking Mission Lander and served as project manager for the Mars Pathfinder Lander mission which landed on Mars on July 4, 1997.
*****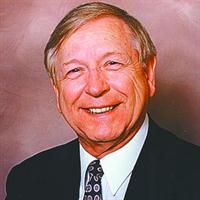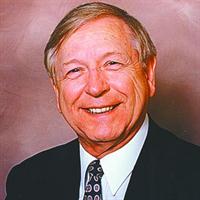 ?C. Willis "Bill" Troy
Born in Martins Ferry in 1931, Mr. Troy joined the Martins Ferry Volunteer Fire Department in 1956 and served for 14 years. ?He is a permanent Honorary Member of the Department and the EMS Department. ?Mr. Troy was issued the first license to work as an emergency medical technician-ambulance by the State of Ohio in 1976.
Mr. Troy is co-founder of the Southeast Ohio Fire Chiefs Association and developed the annual New Fire Chiefs Educational Symposium in cooperation with the Ohio Fire Academy. ?As special projects coordinator for the Ohio Department of Public Safety, Mr. Troy developed the first statewide ems resource manual and statewide disaster plan.
In conjunction with the Ohio Department of Health, Mr. Troy developed the first in-hospital training guidelines for new emergency medical technicians.
Among his many accolades, Mr. Troy has been named Honorary Dean of the Ohio State Fire School and is the only person to be inducted into both the Ohio Fire Service and Ohio Association of Emergency Medical Services Halls of Fame.
*****
Dr. Simon West
Described in historical documents as the "oldest physician in this place and the first who located here" Dr. Simon West served the people of the Martins Ferry area.
During the Civil War Dr. West was a surgeon in the Union Army in Maryland and West Virginia. ?Known for his strong opinions against the "scheming rascals damnable attempts to overthrow the best government on earth", West did all he could to preserve the Union.