?
Fred Bruney
Born on December 30, 1931, Fred Bruney was exposed to football early in life by his uncles, all of whom played at the high school level. Fred would make his own mark in the sport, leading his high school squad to an undefeated season his senior year.
The Ohio State University recognized Fred?s athleticism by awarding him a football scholarship. Despite a lanky frame and relatively light weight of 185 pounds, Fred made the Buckeye varsity squad his sophomore year. In 1952 he was named to the All Big 10 team for his defensive skills. He remains second all time in Buckeye football history with 17 career interceptions.
A third round draft pick of the Cleveland Browns in 1953, Fred?s playing career path included stints with the see him play for five professional teams. As a member of the upstart Boston Patriots, Fred was a two-time American Football League All-Star in 1961 and 1962.
After his playing career ended, Fred moved on to coaching. Greatly respected among his peers, Fred coached for six professional football teams. He was the originator of the safety blitz.
******
Ruth Brandt Maguire
A native of Pennsylvania, Ruth came to Martins Ferry in 1923 after becoming a registered nurse. Initially her duties were as floor supervisor before advancing to assistant superintendent, and eventually administrator on October 1, 1925. Ruth held the administrator position for 45 years.
In 1925, Ruth organized the Martins Ferry Hospital School of Nursing, which was later named in her honor. The school graduated more than 500 nurses before its doors closed in 1965.
During her administration, the hospital grew in both size and scope of services. Additions to the hospital campus were added in four consecutive decades ultimately growing from 30 to 200 beds.
Also known for her commitment to civic activities, Ruth was a founding member of the Betty Zane Frontier Days Steering Committee and served on the city?s Board of Health. She also founded the Ruth Brant School of Nursing Alumni Association.
*****
Absalom Martin
Mr. Martin was born in New Jersey in 1758. After attending Princeton University, he served as Captain in the American War of Independence. Mr. Martin purchased the land which would become Martins Ferry and in 1787 built a cabin on his land near the Ohio River. In doing so, Mr. Martin became the first settler in the Ohio Territory.
Mr. Martin married Catherine Zane whose family founded Wheeling, West Virginia. He served his community as Justice of the Peace and as Commander of the local militia. Upon his death in 1802, Mr. Martin was buried in Walnut Grove Cemetery located at the north end of 4th Street in Martins Ferry.
Mr. Martin?s son Ebenezer would later establish the city of Martins Ferry.
*****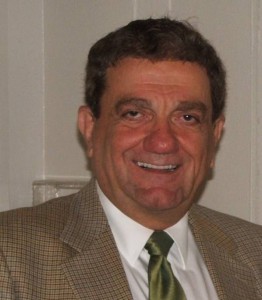 Donald R. Myers
Born and raised in Martins Ferry, Don dedicated his life to helping make Martins Ferry, Belmont County, and the entire Appalachian Region a better place in which to live.
A graduate of St. Mary?s Central Grade School and St. John?s Central High School, Myers worked as Manpower Specialist and Director of Development under the Model Cities program for the City of Martins Ferry. He was one of only six Manpower Specialists in the country certified by the National Civil Service League.
Under his leadership as Director of Development for Belmont County from 1990 to 2001, more than $600 million in development and infrastructure improvements occurred. Some of the most prominent developments include The Ohio Valley Mall, Ohio Coatings, Fox Run Hospital, and the Belmont Correctional Institution.
As Executive Director of the Ohio Mid Eastern Governments Association, Myers oversaw development of a 10 county region and focused on bringing jobs and a better quality of life to citizens of Appalachia.
Myers also served on the Martins Ferry Rotary, the East Ohio Regional Hospital Board of Directors, and as president of the Bel-O-Mar Regional Council. In 1993 Myers received the Liberty Bell Award from the Belmont County Bar Association.
*****
Margaret S. Riesbeck
After becoming a widow in 1921, Riesbeck opened her first corner grocery store in Woodsfield, Ohio in 1926. Two years later she moved to Martins Ferry and opened the first Riesbecks on Zane Highway in 1932. In 1936, Riesbecks Food Markets Inc. was officially chartered with Margaret?s five children named as the founding stockholders.
At the time of incorporation, Riesbecks operated four stores in Martins Ferry but plans for expansion were already in the works. By the late 1940?s the Riesbecks stores could be found in Yorkville, Steubenville, Bellaire, Flushing, Mt. Pleasant, Smithfield, Barnesville, and St. Clairsville as well as Martins Ferry.
The first Riesbecks Super Market was opened in Woodsfield in 1958 and a second in St. Clairsville in 1962.
After her death in 1970, the company has continued to grow and serve the people of this area. From the first Riesbecks store on Zane Highway in Martins Ferry the company now boasts fifteen stores and six pharmacies.
*****
?
Leroy Sedgwick
Born in Muskingum County near Marietta, Ohio, in 1844, Sedgwick was a veteran of the Civil War. He first served in Battery H of First West Virginia Infantry and later transferred to Company K of the 175th Infantry as Second Lieutenant. He was honorably discharged from service in 1865.
In 1880, Sedgwick was elected Belmont County Sheriff to two terms of two years each. In 1891, Sedgwick established ?The Evening Times? which would later become ?The Times Leader?.
Sedgwick?s community activities included being a charter member of the Martins Ferry Lodge of Masons and serving for 77 years as trustee of the First Baptist Church in Martins Ferry.
The Sedgwick homestead was given to the City of Martins Ferry in 1967 and operates today as The Sedgwick House Museum and is home of the Martins Ferry Area Historical Society.