Posted on: August 20, 2012
Ferrians have yet another way to stay up to date with their City.? By signing up for a free?account at www.twitter.com?and following @CityofMF, information such as water breaks, traffic problems, emergency situations, and more can be sent to?personal computers or mobile devices?immediately.?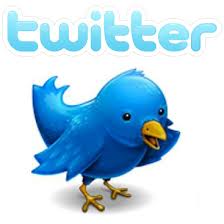 "This is a great way?to reach citizens immediately with important information. From a safety standpoint?that can be crucial," stated?Safety Director Bill Suto.???
"It's also a way for citizens to stay in touch with what's happening in their community.? Public events, meetings, and even some fun, historical facts about Martins Ferry will be?tweeted," commented Councilman at Large Chris Cleary.
A number of citizens have already taken advantage of this service and it's expected to continue to grow as word spreads.